At Presto, we're IT experts first, not just another recruitment service. Our expertise comes from over 100 years of combined experience and a diverse market insight from our unique and strong team of recruitment specialists. With an outstanding pedigree in the IT sector in New Zealand, specifically IT Security, we are delighted to secure Teodora Bear as our Practice Lead, IT Security Talent. As a specialist in this domain, she is targeted on expanding our talent sourcing capability across the Information Security sector in the ANZ Security market.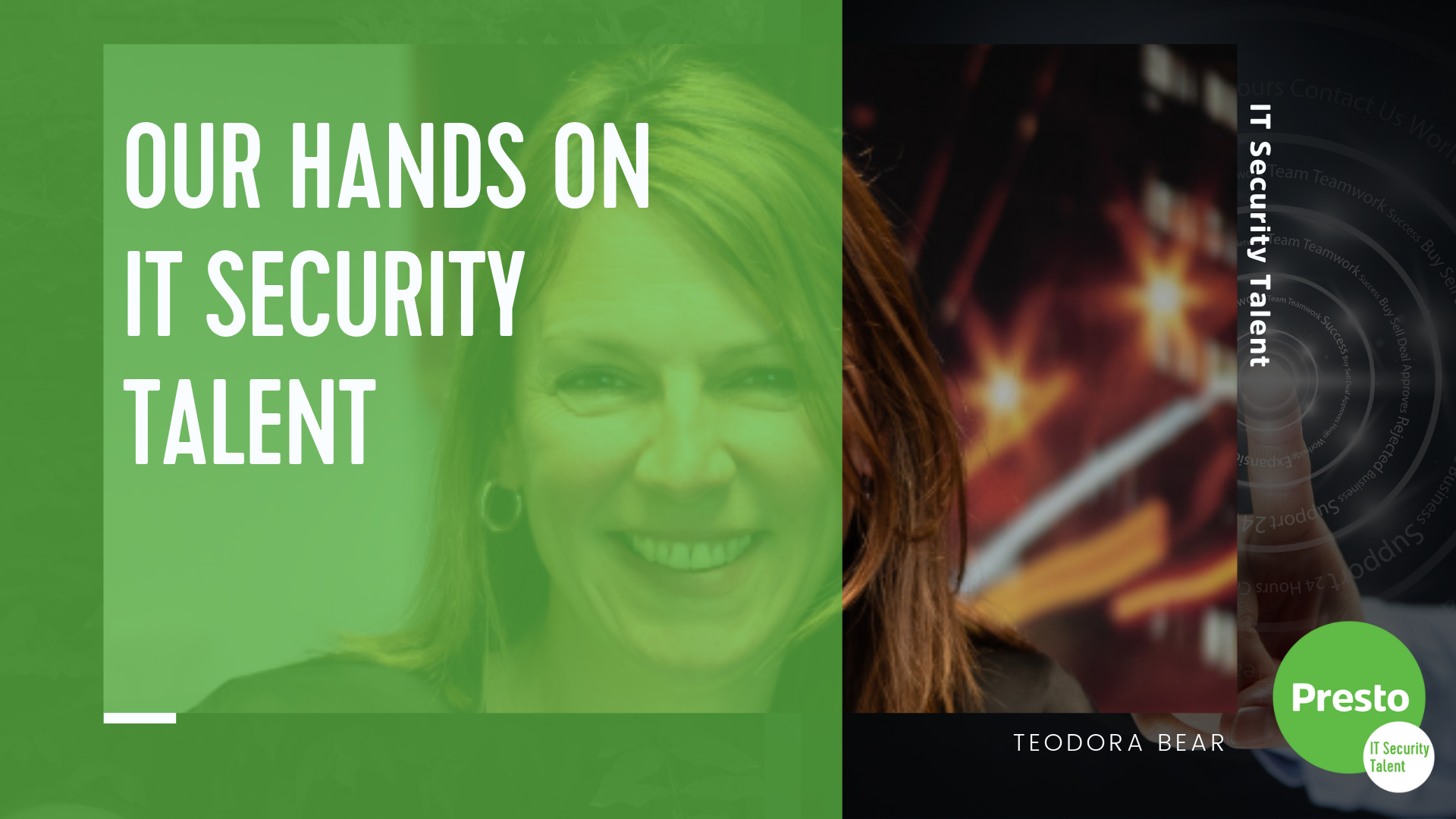 When asked why we have made this move Teodora made the following comment with relation to this exciting sector of our industry:
"This is a booming industry and the demand for IT Security professionals is exponentially growing at an amazing rate. ANZ companies are realising the increasing threat of potential cyber-attacks present and the financial consequences they cause. According to CERT NZ incident reports in 2018 have increased by 205%.
The IT Security topic is rapidly moving up the agenda programme and ANZ companies are fast becoming more proactive in their approach to ensuring a solid company security posture is in place.
Currently, in New Zealand and Australia, 33% of companies are wanting to hire IT Security specialists and the market is already short of some 2,300 of those according to CompTIA. This number will undoubtedly increase.
On a global scale predictions are that spending will exceed $1 trillion by 2021, therefore the effort in finding and securing the talent needed for preventing and taking IT companies ahead of the alarming trend in cybercrimes is becoming a non-negotiable must."
As Practice Lead - IT Security Talent at Presto, Teodora brings in a total 19 years of global talent sourcing, with 12 years in IT and 5 years specifically sourcing in the IT Security sector. As a direct result of this outstanding pedigree, including working with IT Security start-ups, Teodora has developed in-depth knowledge of the IT Security market, a strong understanding of the specifications of roles and has built an extensive global network of IT Security professionals.
Presto has an extensive portfolio of key clients that are growing aggressively and Teodora will engage and become our expert voice across the IT Security challenges those clients will continue to face.
TO HEAR MORE ABOUT OUR CAPABILITIES AND HOW WE CAN HELP YOUR ORGANISATION, CONTACT TEODORA@PRESTORESOURCING.CO.NZ