With a deep understanding of strategic talent acquisition, we know how to design the right solution from the front line to the executive suite. Although we have a strong pedigree in the IT sector we are extremely fortunate to now provide recruitment excellence across the Corporate and Professional Services sector as well.
Meet Leigh Mackay, our set of eyes into the Professional Services and Executive roles at Presto.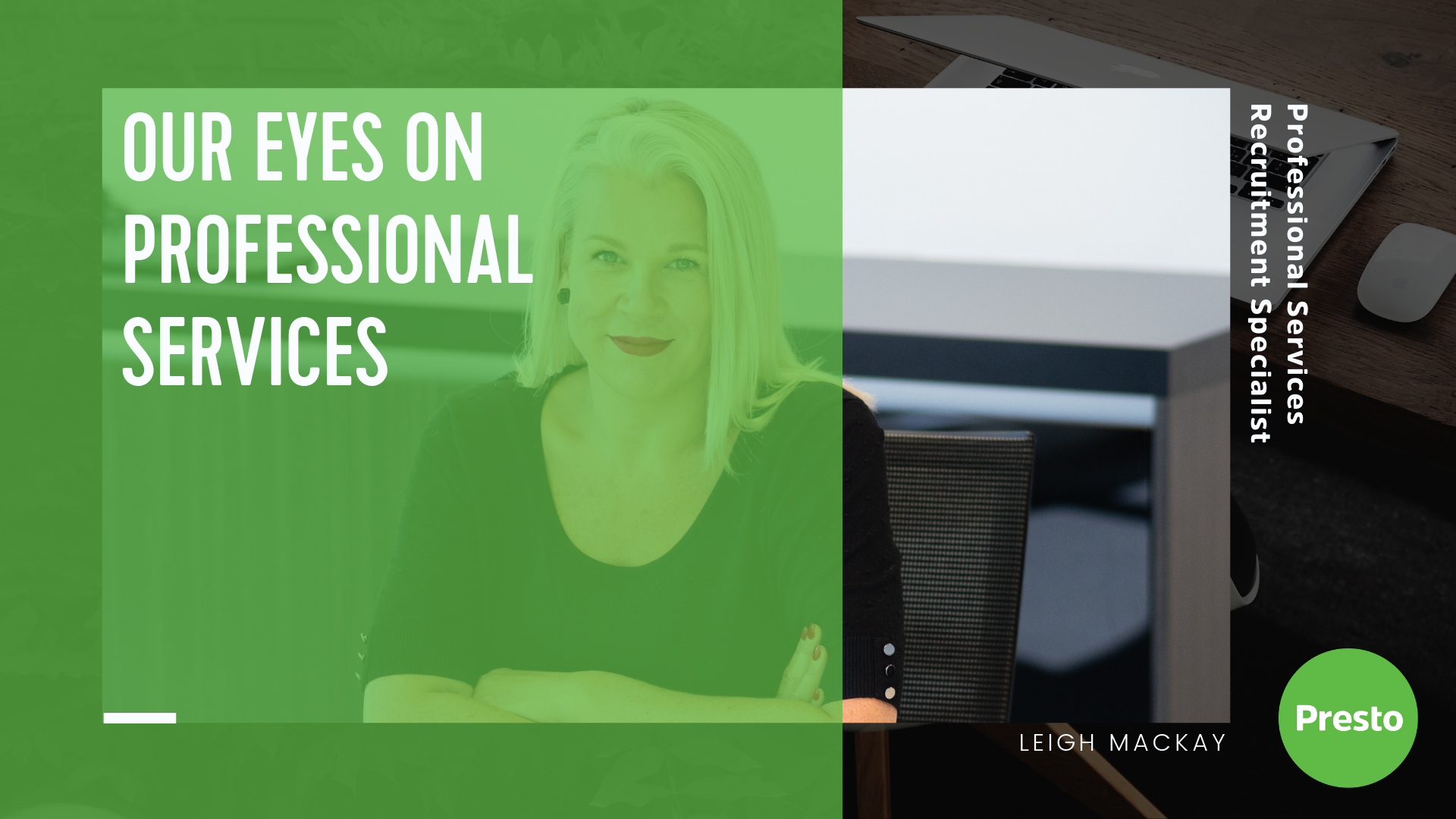 She has in-depth knowledge of the Wellington Market - government and private. Leigh is the co-organiser of #wellyrecmeetup and is very well networked around town, this enables Leigh to find just the right fit for candidate and client. Leigh has also added IT to her suite of offerings/expertise so that she can be a true partner across all levels.
Presto has a number of key business areas that are growing aggressively this year, and Leigh will be making the difference into the hottest professional services roles over the next period. We spoke to Leigh about the trends in the market and the new opportunities arising, and she states:
"Employers will need to top up their game in order to attract talent. With the job market on this high, we will witness a positive 'fight' from the employers to get the right candidate."
When asked about what is her advice to the employers, she simplifies:
"A killer job description goes beyond the role and gives the candidate a review on what the company does. Every candidate 'Googles' a company before applying for a role, so make sure your website and social media channels portray the positive aspects of working for your company."
Specifically, Leigh will take point on establishing a strong business development and channel partner strategy with our customers to leverage roles in the IT, HR, Finance, Management, Communications Change and Marketing domains.
She brings a broad set of experience and an amazing network that makes her ideally suited to take the lead on these areas at Presto as we accelerate our growth in NZ beyond purely the IT landscape.
To hear more about our capabilities and how we can help your organisation, contact us.